Why Do We Need A Black Poppy Rose?
Growing up in the UK, most people are aware of the Red Poppy, which signifies British remembrance, as celebrated by The Royal British Legion.
BlackPoppyRose fully supports the legacy of the red poppy, however, felt that as a member of the African/Black/West Indian/Pacific Island communities it was important to highlight our contribution to world history.
The project began in 2010, following the realisation that in a country that many African/Black/West Indian/Pacific Island people call home, the history that represents us has been displaced over the course of time.
England has an excellent archive of the country's historic achievements.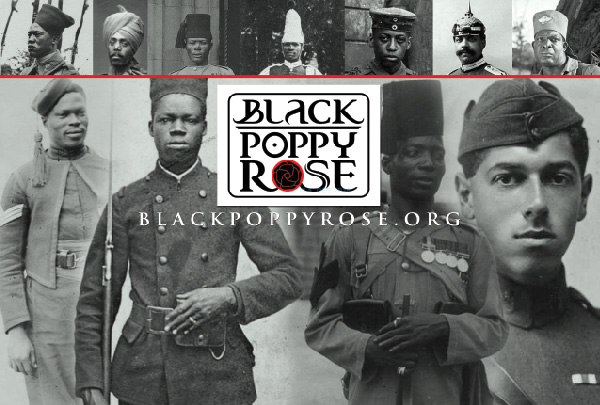 These are documented and celebrated via monuments, statues and plaques, documentaries, books, articles and magazines,etc. However, there is a severe lack of representation displaying the full picture of history, including all of its contributors.
African/Black/West Indian/Pacific Island communities have consistently contributed to civilisation, even in the face of adversity and in spite of mankind's most abhorrent treatment and atrocities against us. Throughout history, many of our generations have been displaced; our memories, our pain and our loss are universal. Whilst we do not wish to focus on negative aspects of history, we feel that it is important that our ancestors are recognised for their dues, of which many lost their lives in the process.
The BlackPoppyRose is a symbol for us to remember not only the soldiers, but also the peoples, of Africans/Black/West Indian/Pacific Island communities who contributed in any way for the War effort.
A Symbol to Remember the African/Black/West Indian/Pacific Islanders Communities
To highlight a global narrative to history.
Not only remembering those who have been enlisted, but the men, women and children who fought, contributed and sacrificed.
The diversity found within the African/Black/West India/Pacific Islanders communities are not common knowledge.
We aim to remedy this!